Precast, Design
& Engineering
We partner with you to create an aesthetic solution for a range of needs.
Design engineering & collaborative project development
Castillo Prestress is your partner to make your design ideas become reality. From proposal through fabrication, delivery and installation, we collaborate to serve your needs from A – Z.
State-of-the-Art Facility, Capacity and Technology
We are the largest supplier of bridge product for the New Mexico Department of Transportation.
Integrated Aesthetic Design
Castillo Prestress adds value to your project and surrounding properties by integrating aesthetic elements into the design and construction.
Castillo Prestress is an award winning PCI certified facility.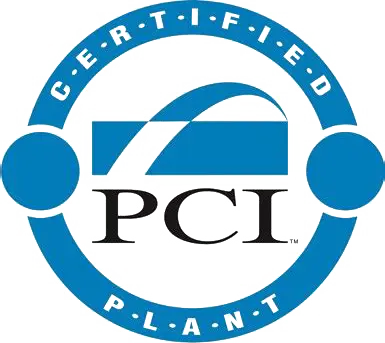 Castillo Prestress is committed to providing high-quality product along with production based engineering that allows for low cost and efficient installation for both the owner and contractor.
Heavy Structural & Architectural
AASHTO Bridge Girders/Concrete Box Culverts
Railroad Bridge Components
Double Tees
Solid & Insulated Wall Panels
National Defense & Anti- Terrorist
Blast Walls
High Velocity Testing Fixtures
T-Walls
Environmental & Agricultural
Drainage Structures/Manholes
Cattleguards
Articulated Revetment Systems
Temporary Concrete Wall Barrier
Our History
Castillo Prestress, as it is currently known, was founded in the early 1970's by Francis L. Castillo & Regina T. Castillo.
They began their endeavors as Castillo Sand & Gravel. In the mid 1980's they decided to produce and sell ready mix concrete to the local market in Valencia County. It was at this juncture that they became known as Castillo Ready Mix Inc. Years later, requests were made to produce precast product and as a result Castillo Prestress was founded in the 2000's. Since then Castillo Prestress has become a leader in the precast/prestressed industry throughout the southwestern United States. Because of our roots in the production of Sand & Gravel, Castillo Prestress has further developed its ability to produce and sell high quality construction aggregates. As such Castillo Prestress has formed a sister company called Castillo Aggregates by which to market that product locally and throughout New Mexico.